Are You Aware of How to Manage Your Car Registration After Moving to a Different State?
The United States of America may be known as a single country, however, it consists of 50 different states and each state has its separate rules and laws. You can really feel that heat when you apply for drivers' license or go for vehicle registration after changing the state.
So, whenever you are moving to any new state then be prepared to face this kind of inconvenience. Therefore, you must be aware of the new rules that will apply to you as far as your driver's license, car registration, and car insurance is concerned.
The next question that you need to consider is what is the best company to ship a car? Several companies are offering this service, but Ship a Car, Inc. has got better networking with transporters of all the states. Hence, tying up with them will avoid you to feel any inconvenience in different states as they are fully aware of the rules of different states.
You need to follow these steps after you have moved to your new state.
1.    Finish your move
After making your movement to a new state, first, you have to settle down yourself. You cannot register or get your license or insurance as soon as you move to your new state. Every state offers a certain grace period within which you need to apply for all these.
In the meantime, you need to be ready with all the necessary documentation needed for applying for your new registration and license, etc. There will be 30 to 90 days available based on the states to make yourself ready for all that.
2.    Buy a new insurance policy for your car
While applying for insurance, you have to submit all the previous details of your vehicle and the insurance that you have. You may choose the same insurance company that you had before or you may shop around to find any other company that suits you.
However, if you choose the same insurance company then the process will be much simpler and faster.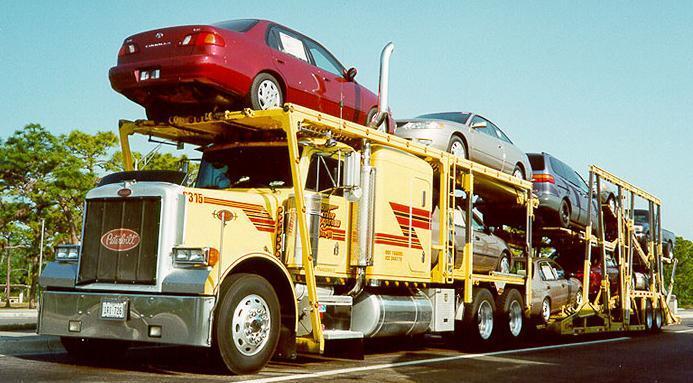 3.    Register your car in the new state
After obtaining your new insurance coverage in the new state, now you can go for registering your vehicle and obtain a new plate. In most of the states, for completing  registration, you need to submit your:
Proof of insurance
License
Your vehicle's title
In addition to that, you have to provide your identity proof and also residency status. The following documents are used to prove all such information:
Passport
Military cards
Welfare/Medicaid cards
Refugee travel documents
You may visit the DMV website of your new state to get more information regarding this.
1.     Apply for a driver's license
Lastly, you have to apply for your new driver's license that you can also do when you are applying for your vehicle registration.
During this process, you will have to fill up the necessary application form for your license and pay the necessary fees as needed by the respective state.
Having completed all the above, you can freely drive your car to a new state.